WEN Virtual Networking Event: Championing High Potential Talent
May 26, 2022
1:00 PM – 2:30 PM
Join us for a dynamic discussion that will give you insight into harnessing your potential and that of those you manage.
WEN Virtual Networking Event: Championing High Potential Talent
May 26, 2022
1:00 PM – 2:30 PM
WEN Virtual Networking Event: Championing High Potential Talent
May 26, 2022
1:00 PM – 2:30 PM
Studies have long suggested that identifying and investing in talent development will maximize an organization's returns. How do we identify and prioritize nurturing highly driven individuals in a world of limited budgets? How can managers harness creativity? How can leaders champion and cultivate the journey of high potential talent?
Join the AdvaMed Women's Executive Network (WEN) for this free virtual networking event and gain actionable insights into harnessing your potential and that of those you manage. The interactive panel discussion will be followed by breakout networking sessions to help you broaden the networks and information sharing that is critical to advancing these important issues.
Topics Covered:
Key differences between a mentor, advocate and coach
Identifying high potential talent
Unique challenges for high-potential women and how managers can help navigate these challenges
Supporting the journey of high potential talent
Moderator
Amanda DePalma, Vice President, Marketing, FUJIFILM Sonosite, Inc.
Amanda DePalma is a growth and innovation-oriented marketing leader with a passion for developing high performing teams that advance patient care through customer-driven strategies and focused execution. In her current role as Vice President of Marketing for FUJIFILM Sonosite, Amanda has global responsibility for all aspects of strategy and marketing. She brings over 25 years of experience at market leading companies including Guidant, Abbott Vascular, Kimberly-Clark Healthcare, Edwards Lifesciences and Philips Healthcare.
During the course of her career, she has led cross-functional teams in the development and launch of over 30 new products and solutions. Amanda is committed to fostering a culture of inclusion and diversity and serves on the Board of Directors of MedtechWomen and as Vice Chair of the AdvaMed Women's Executive Network. Amanda received her BS in Marketing and MBA from the University of Florida. She resides outside of Seattle, WA with her husband and sons where she enjoys an active outdoor lifestyle.
Panelists
Sarah Hassaine, Director, Diversity & Inclusion, ResMed
Sarah Hassaine is currently the Global Director of Diversity at the MedTech company ResMed. She has over seven years of experience in the D&I space, starting at Amazon where she helped with recruiting and retaining women in Applied Sciences, and at Qualcomm where she led their conference engagement, affinity group expansion, and their inclusion building programs and initiatives for over four years. At ResMed, Sarah is focused on building a global strategy, expanding their affinity groups, and working closely with leaders and stakeholders across the company. Prior to finding her niche in D&I, Sarah worked in international development and government consulting around the world. Sarah is very devoted to community empowerment and has done a lot of work in San Diego with refugees and across the border in Mexico with orphanages through Corazon de Vida. She is part of the San Diego Tech Women Coalition, the San Diego Diversity Council and is on the Board of the Southwest chapter of Planned Parenthood, the Kim Center of Social Balance at UCSD and the Annual Women Symposium at the Our Lady of Peace High School. She just completed her Executive MBA from the Wharton Business School at UPenn and has an MA in Policy from George Washington University and a BA in International Affairs from UCSD. She is trilingual, fluent in both French and Arabic.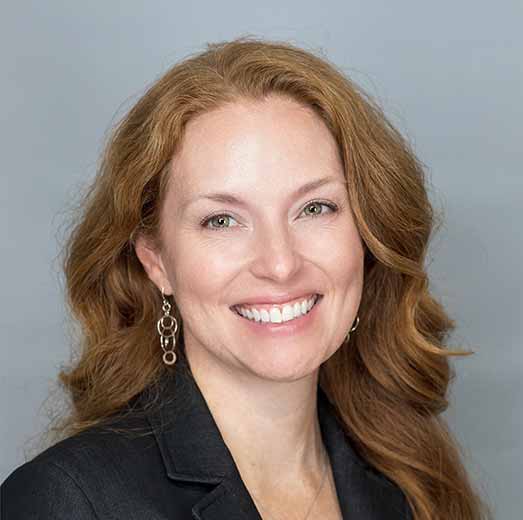 Tracy MacNeal, President and CEO, Materna Medical
Tracy MacNeal is a health care executive with an engineering background and strong business acumen, with leadership expertise at successful startups, mid-size companies, and Fortune 100 corporations. With over 20 years in pharmaceuticals, diagnostics, digital health and medical devices, she brings a wealth of experience to the medtech industry. Tracy holds a BE in Chemical Engineering from The Cooper Union and an MBA from Duke University's Fuqua School of Business.
Tracy is President and CEO of Materna Medical, a medical device company that empowers women to protect and restore their pelvic health. Materna is the outcome of years of research and development which began at Stanford University's Biodesign program and continues as part of the Fogarty Institute for Innovation in Silicon Valley. Materna has one product commercially available and a second product in clinical trials.
As a member of AdvaMed's Women's Executive Network, Tracy is a "head to heart" trailblazer who inspires the next generation of women leaders to create the future of health care.
Fernando Salinas, Global Senior Vice President, HR R & D, Robotics, Digital Solutions and External Innovation, Johnson & Johnson
Fernando Salinas is Global Head of HR R&D, Digital and External Innovation, MedTech at Johnson & Johnson, and is currently based in New Jersey. In this role, his focus includes advancing the talent and diversity agenda, driving initiatives that build emerging capabilities, such as digital surgery and robotics, and shaping the culture of innovation.
He began his career in Argentina where with Pilkington – a worldwide glass manufacturing company – through a rotational leadership program. During this time, he moved to Chile, Brazil, UK, and finally returned to Brazil where most of his career developed. While working in the automotive and building products industry, he managed large manufacturing sites, health and safety, corporate affairs, and led the start-up of Cebrace – a joint venture between Pilkington and Saint Gobain.
Fernando joined Johnson & Johnson in Brazil in 2007. He served on the Latin American Board for Medical Devices and the Human Resources Global and Regional Leadership Team. Additionally, he led critical initiatives for the region. As EVP for Emerging Markets, he designed and implemented go-to market models in Mexico, Colombia, Central America and South America, increasing access to products by reaching patients in geographies that were underserved. In this role, he also developed talent capabilities and enterprise solutions.
While in Brazil, his continuous collaborative external efforts to shape the HR community outside J&J were recognized by peers, consultants, and media. These recognitions included HR Professional of the Year and HR Professional of the Healthcare Industry in 2013. In 2014, he was awarded recognition for Best Diversity and Inclusion Programs by the Sao Paulo D&I Society and, in 2015, he was awarded as Top of Mind of HR Professionals.
Fernando moved to the United States in July 2016 with his family to take on the role of Head of Human Resources for Medical Devices, U.S. He led HR business partnering for the Commercial, R&D, Innovation and supporting functional areas across Ethicon, DePuy Synthes and Cardiovascular & Specialty Solutions franchises. In 2018, he took new responsibilities as Head of HR, Commercial US, as a member of the North America HR team leading a team of more than 50 HR business partners supporting the Consumer Health, Pharmaceutical and Medical Devices commercial organizations. He and his team have provided exceptional change leadership during the Consumer and Medical Devices business transformation, critically mitigating impacts by redeploying high-caliber talent. He also formed the first Company Group Chair Forum and accelerated the U.S. Enterprise President Council. Fernando was pivotal in accelerating the talent agenda for California as well as advancing Digital Enterprise Capabilities.
The conference agenda is subject to change. Stay tuned to this page for up-to-date schedule changes.
All times below are Eastern.
1:00 PM Welcome and Panel Introduction from AdvaMed Advance
1:05 PM Panel Discussion
1:50 PM Panel Q & A with Audience
2:00 PM Breakout Sessions
2:25 PM Outcomes, Wrap-up and Next Steps
2:30 PM Program Adjourns