Global Affairs
AdvaMed members work around the globe, so we do, too. 
Humanitarian Response
Medical Supplies for Turkish Earthquake
AdvaMed and its member companies are working with the U.S. Government on donating medical technology equipment and supplies following the devastating earthquakes in southeast Turkey and northern Syria.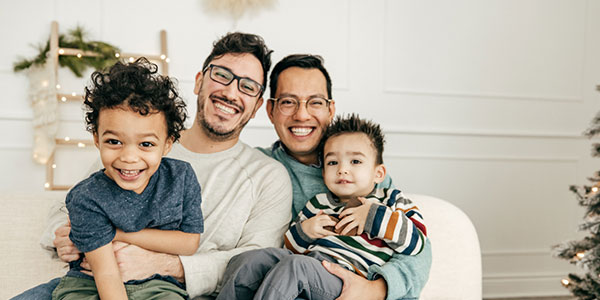 AdvaMed Latin America Priorities Brochure
Medical technologies save and improve the lives of millions of people across Latin America (LatAm) every day, driving economic growth and workforce productivity.
AdvaMed's Global Strategy and Analysis Department works with members to pursue fair market access and appropriate reimbursement for medical technology in key markets including China, Japan, Europe, and emerging markets in Asia and Latin America. The Global Department works closely with U.S. and foreign government officials, as well as other international trade associations, to advocate on behalf of its members and promote the medical technology industry abroad.
Global Top Priorities
China
Volume-based procurement: national and sub-national levels
Discriminatory procurement provisions (e.g., "buy local")
Phase One Purchase Commitments
Regulatory approval times/process
Standards
Japan
Reimbursement (including Foreign Average Pricing, market expansion repricing) 
Regulatory procedures and approval times
Trade Policy
Trade agreements
Internal restrictions OUS and US (including Buy American; use of DPA)
New Post-COVID International supply chain measures to ensure market access
India
Pricing policy environment
Public Procurement Order
Regulatory harmonization and global standards
Tariffs
European Union
IVDR and MDR implementation issues
Notified Body and Member States' capacity constraints
Virtual audits
Brazil
Price controls
Regulatory convergence, standards and good regulatory practices
Trade facilitation
Global Affairs Contacts
Ashley Miller
Executive Vice President for Global Strategy and Analysis
Trade Policy and China
Abby Pratt
Senior Vice President and Department Deputy, Global Strategy & Analysis
Supply Chain, India, Russia, Ukraine, Middle East, Turkey, and Eastern Europe
Philip Agress
Senior Vice President for Global Strategy and Analysis
Japan, Australia, New Zealand, Other Asia (including ASEAN); Export Now!
Steven Bipes
Vice President for Global Strategy and Analysis
Brazil, Latin America, Africa, Good Regulatory Practices & Regulatory Convergence, International Standards, Technical Barriers to Trade, LatAm Business Ethics and Access
Joseph Gatewood
Vice President for Global Strategy and Analysis
Pan-EU regulatory, Global Reimbursement & Procurement, EU-15 initial Member States (including France, Germany, UK), Korea
Kyle Churchman
Director for Global Strategy and Analysis
China, Hong Kong, Taiwan
Veronica McBride
Manager, International Meetings and Conferences
Office Management, International Conference Organization, Global Budget, Global Web
GMTA Global Medical Technology Alliance
AdvaMed is a member of the Global Medical Technology Alliance (GMTA). GMTA member associations are national or regional medical technology associations, which represent innovative companies that currently develop and manufacture 85 percent of the world's medical devices, diagnostics, and equipment. It provides a forum for the development and advocacy of policies that support innovation in medical technology to address patients' healthcare needs. AdvaMed is one of many association members of GMTA representing nations around the world.
Access Our Full Resource Library
AdvaMed members receive full access to our library of medtech resources. Become a member to receive this and countless other benefits.