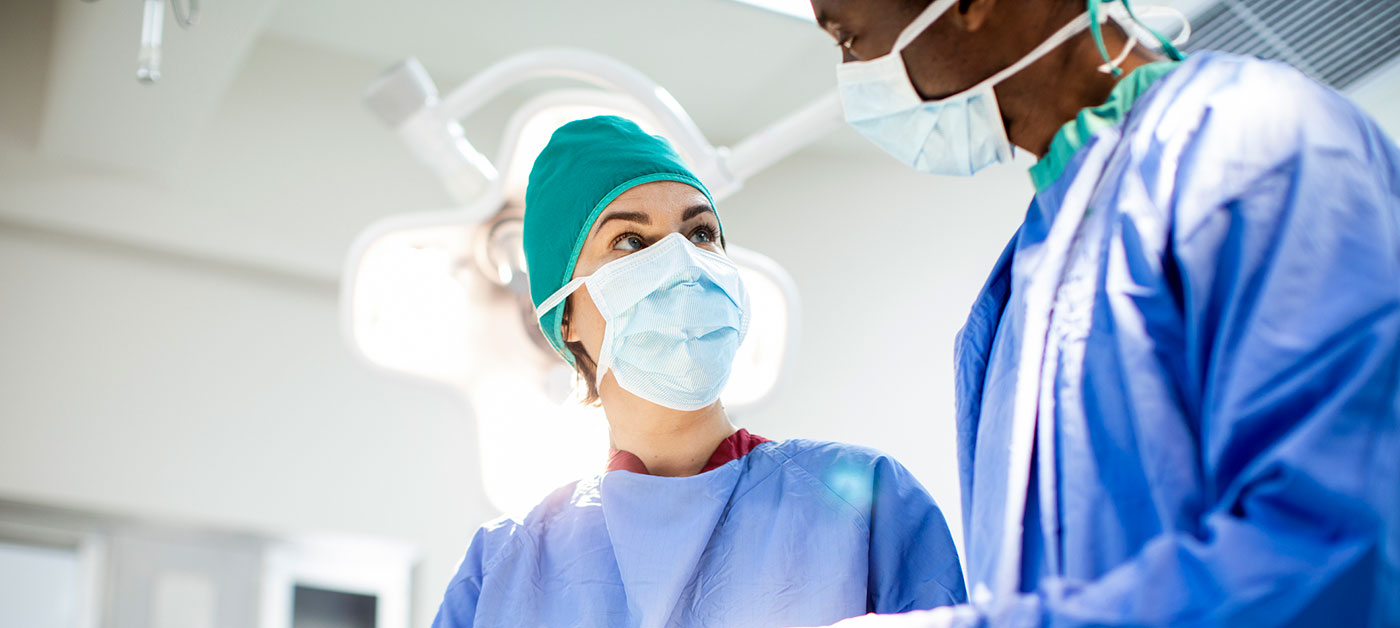 For many years, the Federal Trade Commission (FTC) has devoted more time and resources to healthcare than to any other industry– including high tech. Today, there are calls across the political spectrum for both the FTC and the Department of Justice (DOJ) to apply antitrust laws to reign in the nation's largest tech/digital platform companies, and even to break them up. The nomination and appointment of Lina Khan to serve as chair of the FTC, and the recent nomination of Jonathan Kanter to serve as the DOJ's Assistant Attorney General for Antitrust, may signal that President Biden heeded those calls. Notably, those calls have also been joined by those advocating for tougher antitrust enforcement in other industries, including healthcare. But, as medtech and the health care system drive us closer to the pandemic's end, reflexive and ill-conceived antitrust policy targeting medical technology companies risks thwarting innovation, foreclosing patient access to necessary technology, and reducing patient choice.
Chair Khan was appointed amid a flurry of enforcement actions targeting tech companies, including lawsuits filed by the DOJ against Google, the FTC's case against Facebook, and numerous state antitrust cases against both companies. Heightened antitrust scrutiny particularly but not exclusively targeting the tech sector, looks to be gaining steam in the Congress too. U.S. Senators from across the aisle have proposed legislation that would make it more difficult for companies to make acquisitions, and chill investor interest in small companies.
It's clear that robust enforcement of the antitrust laws is a top priority for the government, and tech companies are at the top of the list.
But not all "tech" companies are the same, and it would be a mistake to apply the same level of oversight across all industry sectors – especially to medical technology companies – which already face intense antitrust scrutiny. Continued innovation and growth by medical technology companies is vital for our healthcare system to continue to improve, and even maintain, the quality of care delivered to patients. Antitrust enforcement can promote competition, but it can also impede it, to the ultimate detriment of patients. What the medical device industry and patients need is smarter antitrust enforcement–not more antitrust enforcement.
The medical technology industry is flush with startups and smaller companies that depend on investors to succeed. In fact, the overwhelming majority of AdvaMed's members are small companies. Mergers and acquisitions in this industry allow innovation to flourish and accelerate by providing smaller companies with the capital they need to grow and conduct research. Mergers of more established medical technology companies often result in synergies that spur more and faster innovation, manufacturing efficiencies, and allow the merged company to deliver lifesaving solutions and technology into the hands of more doctors and patients. These transactions foster patient choice and open greater patient access to the best medical devices, treatments, and cures for their individual needs.
Ill-conceived, protracted antitrust investigations into these mergers can impose enormous costs on the parties, and even quash a promising transaction or venture that would have been a win for caregivers and patients. The potential threat to procompetitive mergers and to patients is now even greater with the FTC's July 1 decision to make it easier for staff to launch a merger investigation and force merging parties to respond to compulsory process, even with little reason to believe that the merger might harm competition.
Ultimately, the FTC's mission is to protect competition by ensuring consumer choice. In health care, the patient is the ultimate beneficiary and consumer, so the best way to promote competition is to ensure that the patient has ample choice in selecting the best healthcare technology and care for them.
Ratcheting up antitrust merger enforcement against medical technology companies risks chilling procompetitive, pro-patient transactions and causing investor flight, resulting in less innovation, and reducing patient choice.
The government is on track to bring the full force of the nation's antitrust laws to bear against the nation's major technology/digital platform companies such as Google, Facebook and perhaps Amazon and others. In doing so, we must be careful not to sweep within the scope of that heightened scrutiny medical technology companies that have already been under the FTC's watchful eye for many years, and whose business models raise none of the digital platform antitrust issues that seem to be the government's primary focus. Otherwise, the FTC risks stifling innovation and growth in an industry that plays a vital role in our nation's healthcare system, to the substantial detriment of patients.
As the FTC contemplates its enforcement policy in the medical technology industry, I encourage regulators to do what medical technology companies do: Put Patients First.
Before launching a new investigation or compulsory process, the FTC should carefully consider the impact its investigations may have on patients. In short, conduct a "Patient Impact Assessment:" Evaluate and understand the impact of a contemplated review or enforcement action on patient access to necessary medical technologies. For example, will the FTC's enforcement inadvertently stop a transaction that, if consummated, would expand patient choice and access? Will multiple investigations into medtech mergers cause investor flight or drain the substantial investments necessary to bring new technologies to the patient's bedside? These are important questions that should not be ignored while the FTC carries out its mission to protect competition.
Patients and their caregivers deserve a health care system where innovation flourishes and can rapidly bring sophisticated solutions to emergent and evolving public health needs. We need look no further than at this industry's remarkable role in quickly developing the cures, treatments, and technologies necessary to end the pandemic.
MedTech POV Podcast
Subscribe to MedTech POV with Scott Whitaker, a podcast covering the intersection of medtech and policy from every perspective.